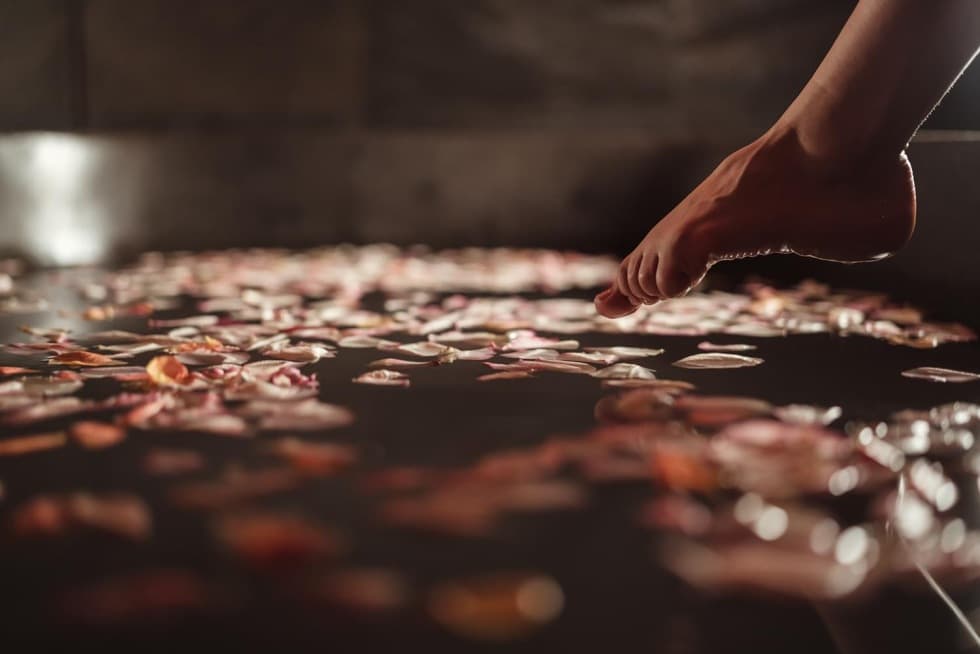 Witness (r)evolution of love in one emotionally charged evening. Whether you are a realist or a dreamer, you will experience a night full of romance, modern and old-​​fashioned, literal and real, or wild and sensual.
You can look forward to flower-​​tuned wellness, sauna ceremonies of all kinds and causes of love, an accompanying program and much more.
SN includes:
- Access to the wellness for 180 minutes (thermal pools and sauna world)
- Outdoor swimming in pools and whirlpools under the starry sky
- Welcome drink Rosé sparkling wine /​​ soft drink Rosé sparkling wine
- Decanters with water, fruit lemonade at all bars throughout the evening
- Refreshments in the form of a buffet
- Accompanying program in indoor wellness - quiz
- Thematic sauna shows in the Sauna Dome
- Sauna ceremonies with natural scrubs in Sauna on the lake:
- Sensual ylang in a luxurious recipe
- Variation of woody tones in a romantic coat of roses and jasmine
- Scrub with the scent of violets and tuberose
- Themed decoration and sauna music
- Renting of towels and sheets included in the price
- Possibility of changing 1 piece of linen for free
- Entry possible from 22:35
Tickets can be bought on e-​shop.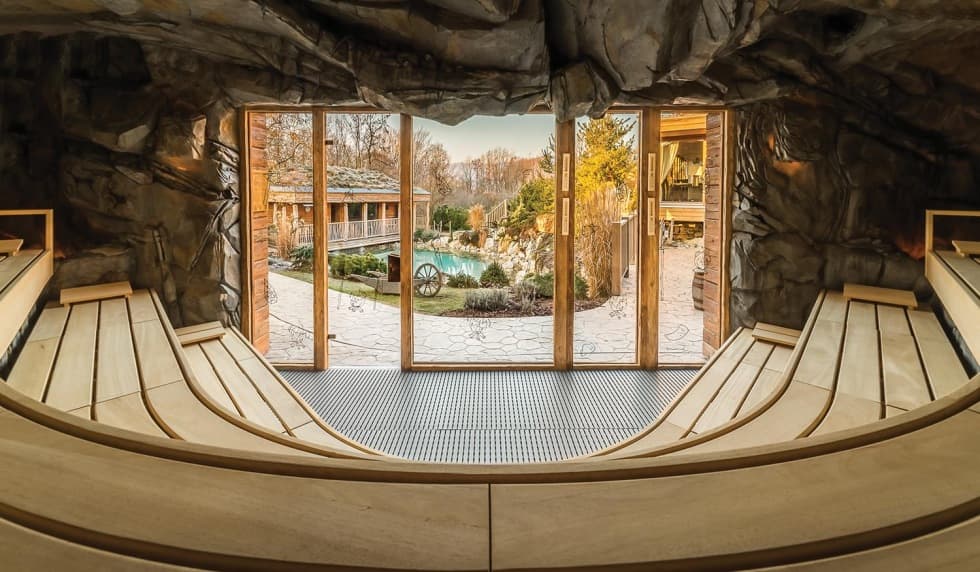 Introducing you back to the Stone Age in Infinit! The newly opened cave sauna with a view of the cooling lake ...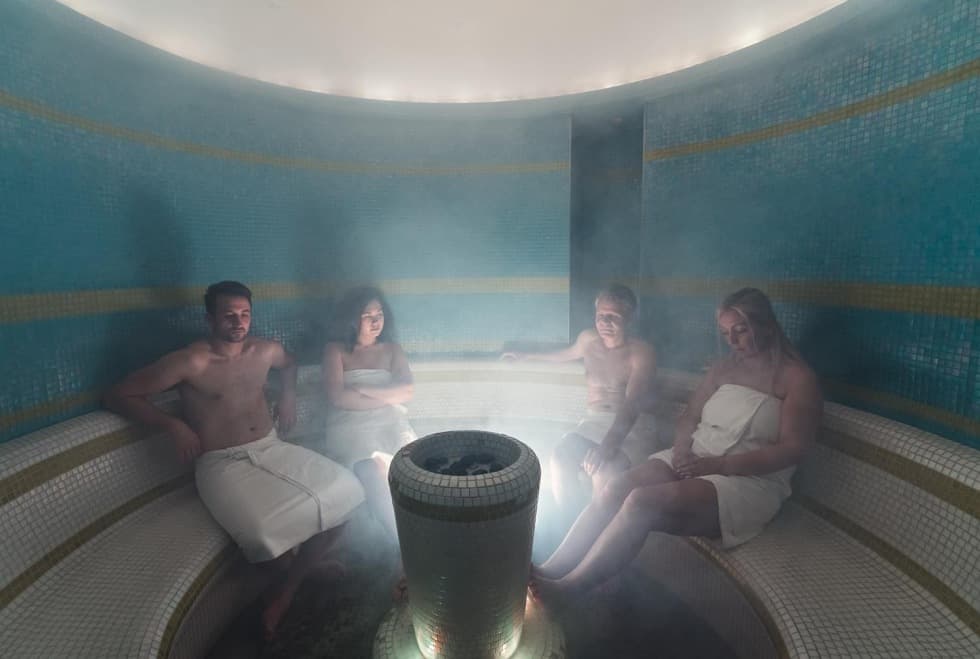 We have prepared a novelty from our range of cosmetics to use in a steam bath prepared exclusively for Infinit in the form of peeling salts.