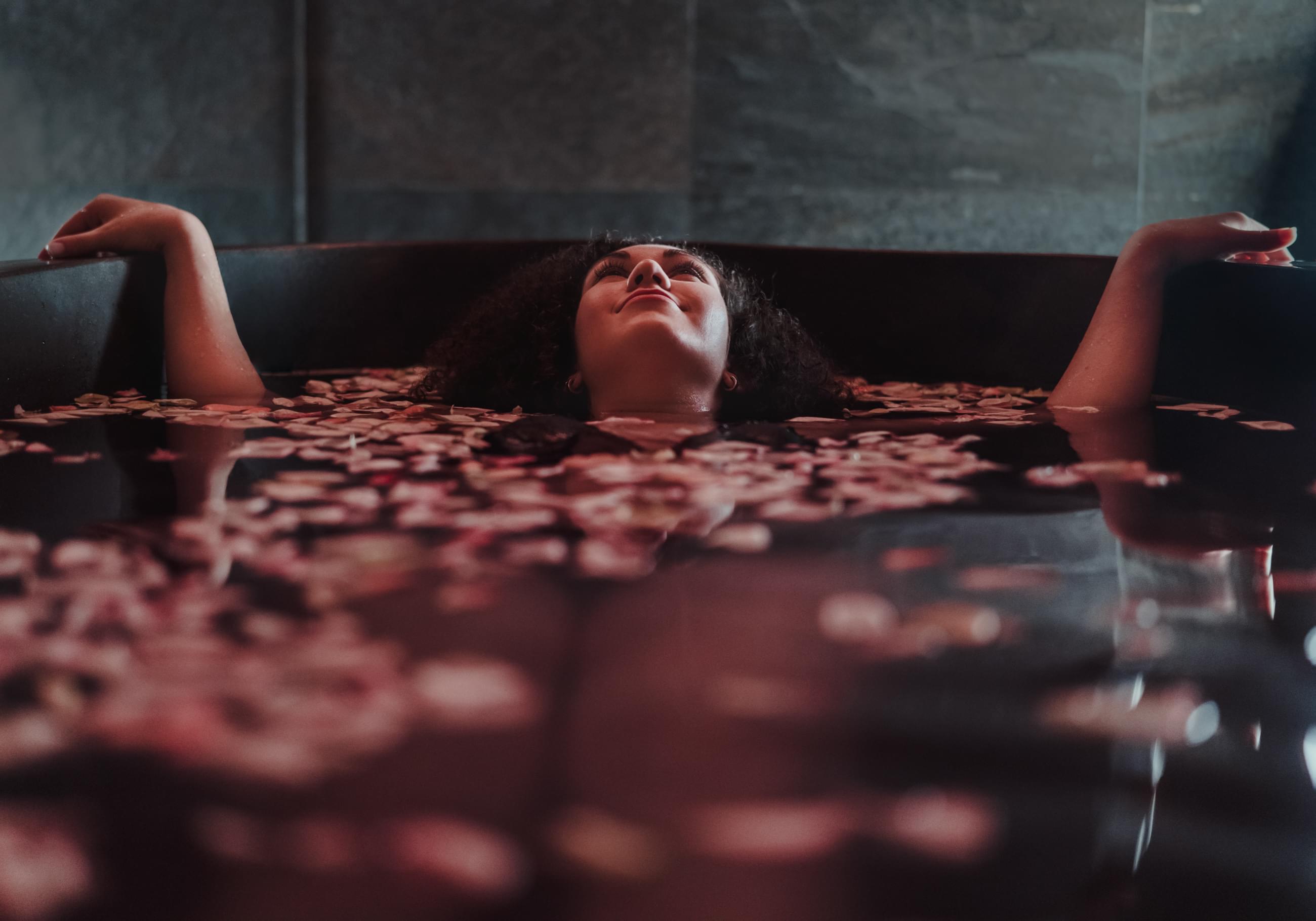 Experience a unique and undisturbed relaxation in a private zone with a unique Bali bath or private whirlpool.
Enjoy the feeling of rebirth in a unique stone bathtub from Bali, with its surface covered with beautiful fresh flowers, a blend of exotic oils or a honey aroma.
Refreshments can be ordered at any time by internal telephone line, in addition to refreshing drinks, you can also enjoy wines or a selection of teas. There is a shower and a relaxation bed.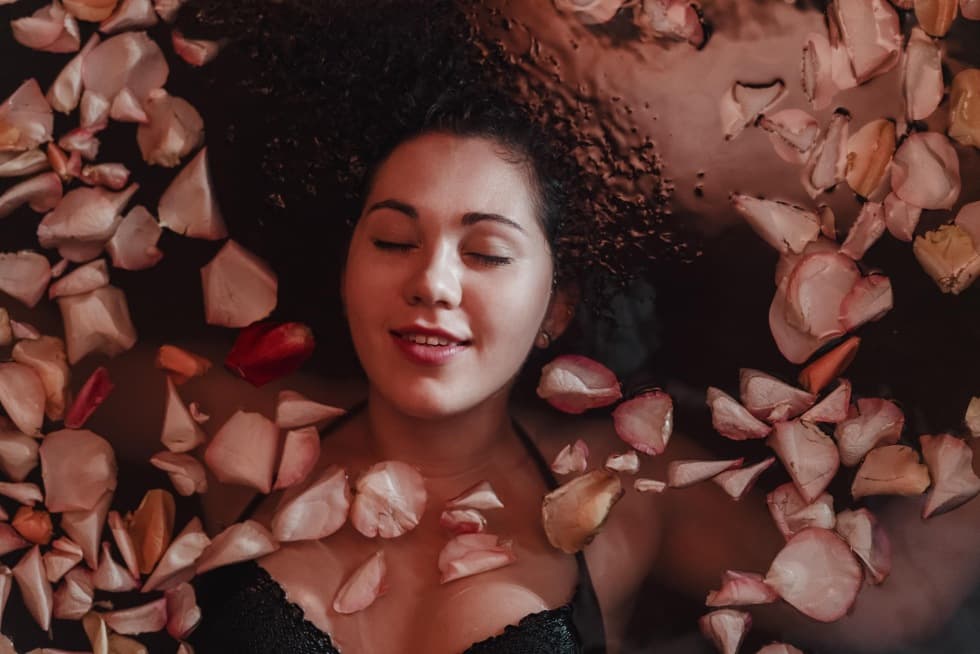 Bath in rose petals
Romantic bath in rose petals and rose oil. It rejuvenates and brightens the skin, stimulates blood flow and has beneficial effects on blood circulation. Sensual fragrance of roses is a great gift for all women and girls.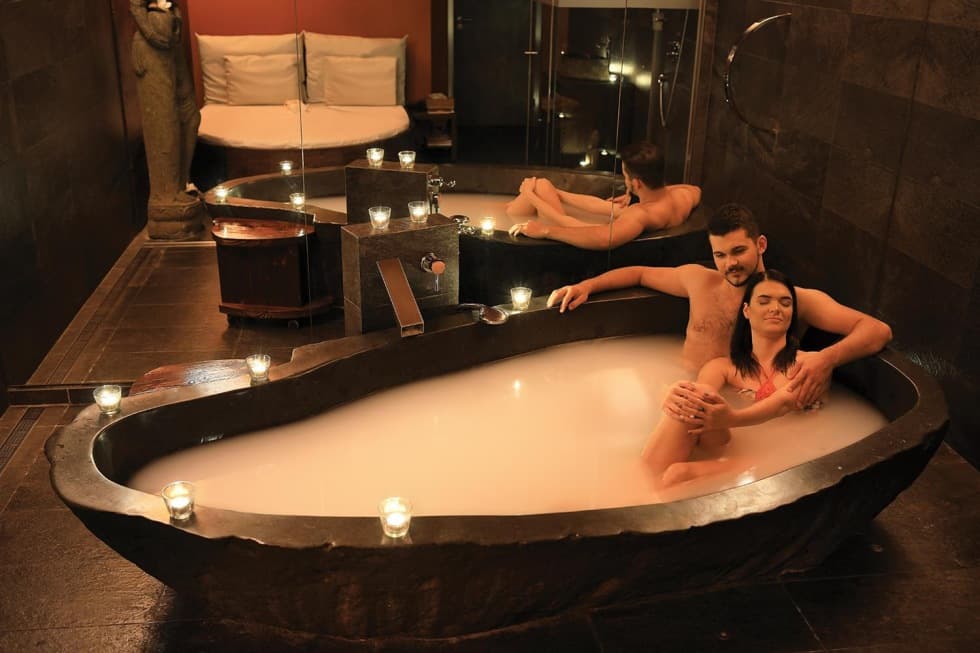 Cleopatra's bath
Traditional beauty bath of Egyptian Queen Cleopatra. A mixture of honey, milk and oriental oils soothes the skin and gives it the necessary vitamins and minerals. The heady scent of jasmine, roses and sandalwood is accompanied by exotic woody tones and orchids.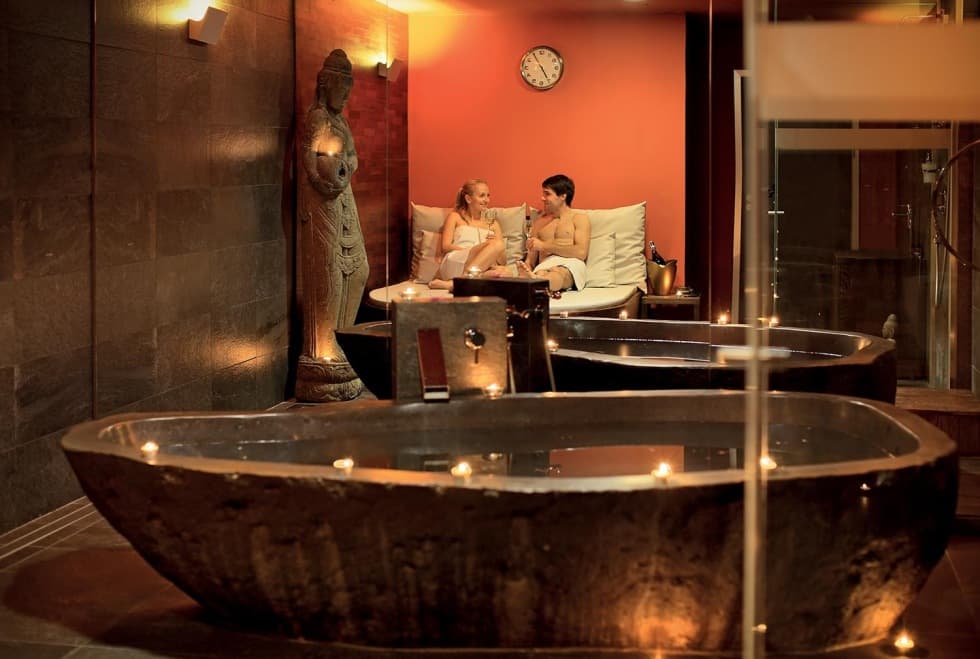 Bali bath with herbal pouches
Luxury bath with fruity and exotic aroma. You can massage your body with herbal pouches filled with rose petals, jasmine, marigold, sea salt, pure natural essences, camellia and coconut oil. The bath intensively hydrates, nourishes and leaves the skin soft and supple.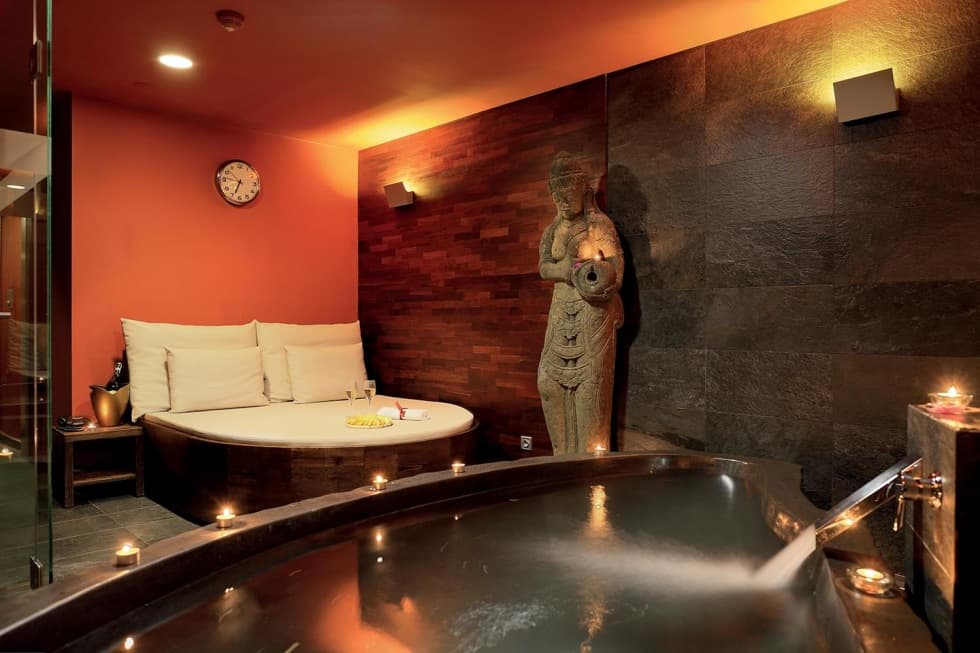 Pear milk bath
Inspired by ancient beauty rituals, this bath is an unusual experience for your skin and olfactory cells. The skin is velvety, nourished, moisturized thanks to powdered milk perfumed with pear tones.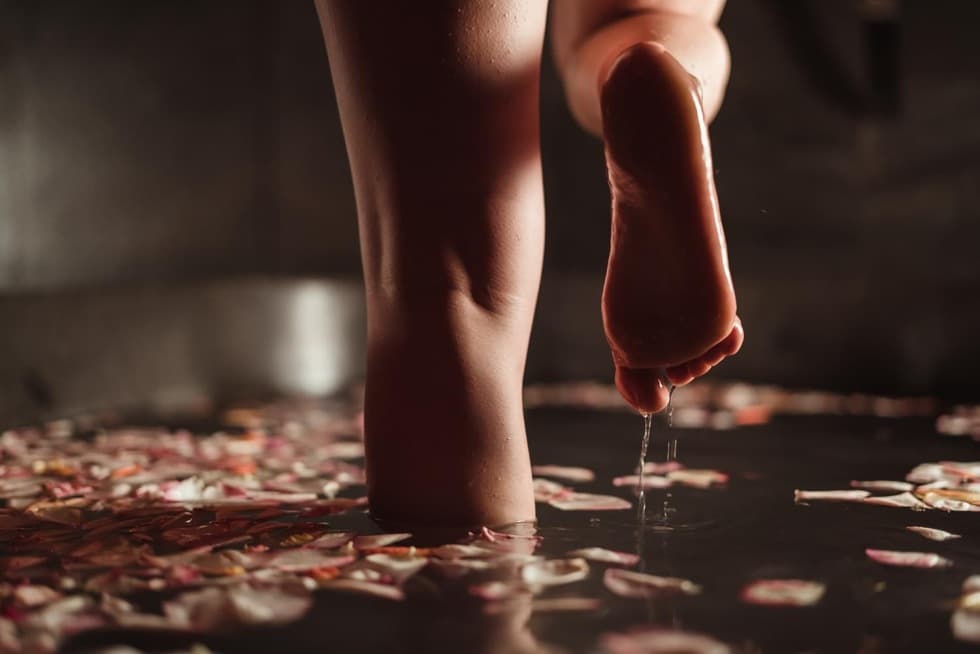 Seasonal bath
Seasonal baths in Bali bath are prepared according to the current time of the year with pure natural essential oils and plant extracts that grow or bloom in the season. More information about the current type of seasonal bath can be found at the reception.
The private whirlpool provides undisturbed relaxation for couples and groups of friends for up to six people. You can try different types of hydromassages on individual seats and control them separately.
The private whirlpool has a shower and a seating area. Light refreshments can be ordered at any time by internal telephone line. In addition to refreshing beverages, we also offer quality wines.
Whirlpool massage of the whole body is a perfect relaxation in the water. When you stay in a Whirlpool and the water reaches body temperature, it will relax your stiff muscles, stabilize your blood pressure and heart rate, strengthen your heart and relieve your sore back. Individual jets will massage you and your worries will slowly dissolve in the swirling water.
The private zone also includes massage rooms, where you and your partner can enjoy a variety of massages after a bath.
Please your loved ones, family, business partners or yourself by buying a gift voucher to one of our wellness centers or choose a sauna kilt for a better sauna experience.