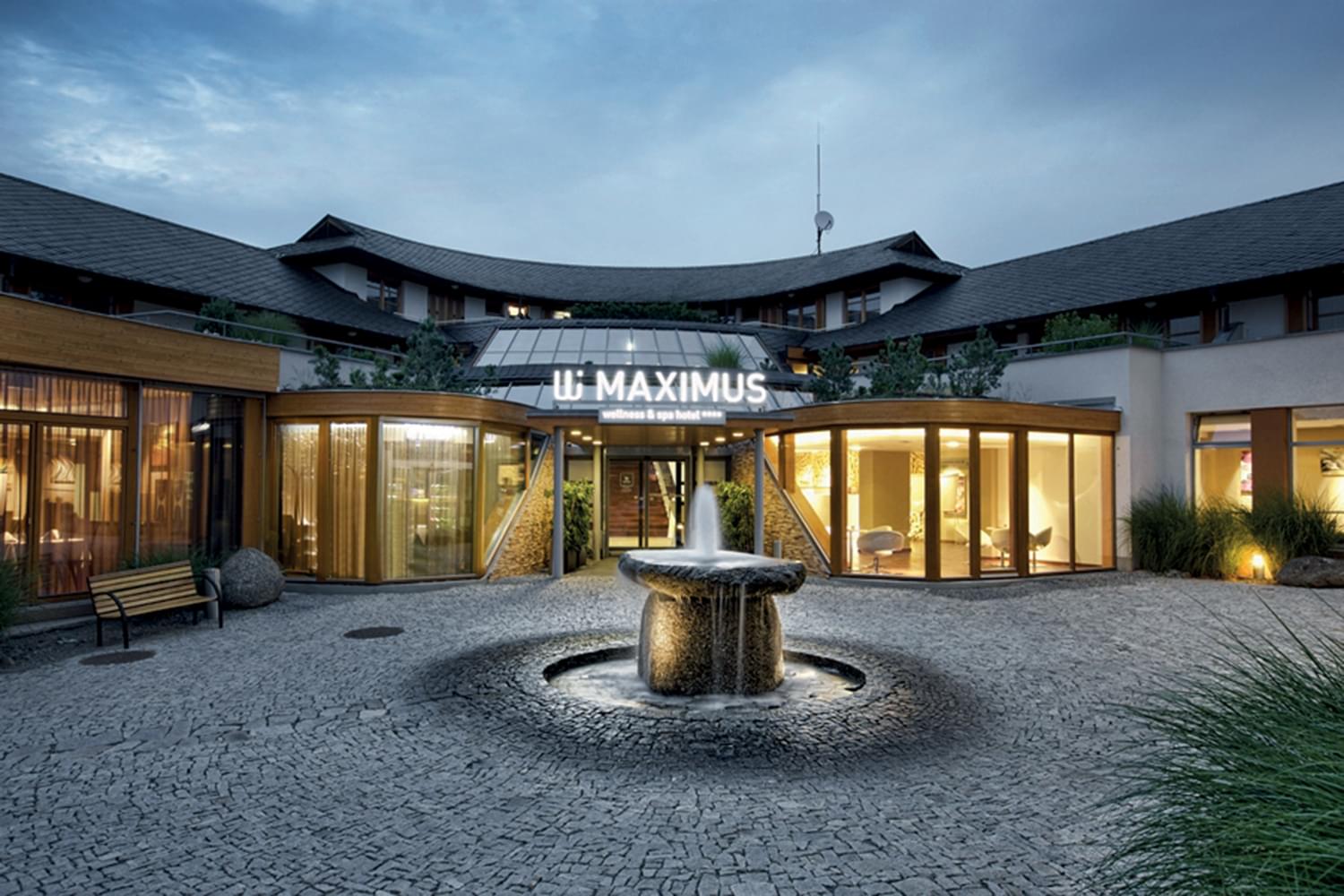 Welcome to the Maximus Resort wellness hotel, one of the first hotels in the Czech Republic built based on the Eastern philosophy of Feng Shui.
What are you interested in?
An extra bed can be added to most rooms, which is not included in the room rate (the fee is 850 CZK).
A cot for a child up to 2 years old is free of charge on request.
Children under the age of 6 sleeping in bed with parents are free.
The wellness hotel offers you a real gourmet experience in the Portum restaurant during your stay.
In the rich menu you will discover the treasures of traditional Czech cuisine in a modern variations and specialties of international cuisine. The quality and freshness of the ingredients comes first.
If you fancy classics from American cuisine, you can visit the Maximus Bowling Bar, where they offer a first-​class hamburger or a plethora of mixed drinks.
Stop. Exhale. Experience a feeling of relaxation, joy and inner peace in the world of Infinit. Forget the surrounding world for a moment and let yourself be carried away by an experience that will charge you everyday.
Walks along the bank of the dam, cycling, steamboat ride, pedal boat rental, mini golf, a visit to the ZOO, a picnic by the water - all this and much more is offered by Maximus Resort in the magical environment of the Brno dam.
MAXIMUS RESORT
Hrázní 4a
635 00 Brno – Kníničky
NAVIGATE
Transport - tram number 1, 3, 11 - Přístaviště stop, where you can take the shuttle bus above the stop, which will take you to the hotel free of charge according to the timetable.
In the case of transport by your own car, there are 3 public car parks and one with fee 25 CZK per hour, or 250 CZK per night.